Friday September 16, 2005
I wish I can go on a vacation!! I want to go to the beach!! I miss Sydney beaches soooo much!! And it doesn't help reading miss_anj and bellisa's blog, both of them jetting off to The States and Europe respectively.
You lucky lucky girls!! And Joe and his family are all in Sydney right now for his graduation, which I was suppose to go along but can't because of this UVJ thing.
I guess I can't complain, I mean this is the chance of a lifetime to achieve what I've always wanted. But I can't help but sulk!!! I need a tan!!! hehehe…
Back to the UVJ Search, I'd like to thank you all so so much for voting for me. Believe me when I say I really appreciate all the support. I promise to not disappoint so keep those votes coming in!!
If any of you have been watching Hitz.TV on Astro, you guys might've seen the parody video we made of Backstreet Boy's Incomplete. I finally got hold of the pictures we took while in between takes.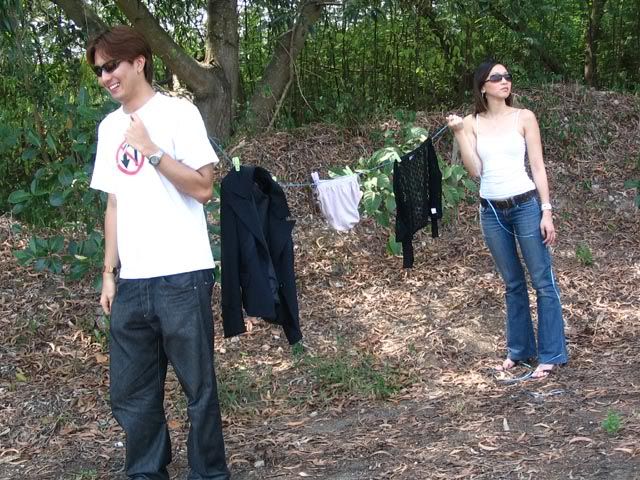 Andy and I being 'line' bearers..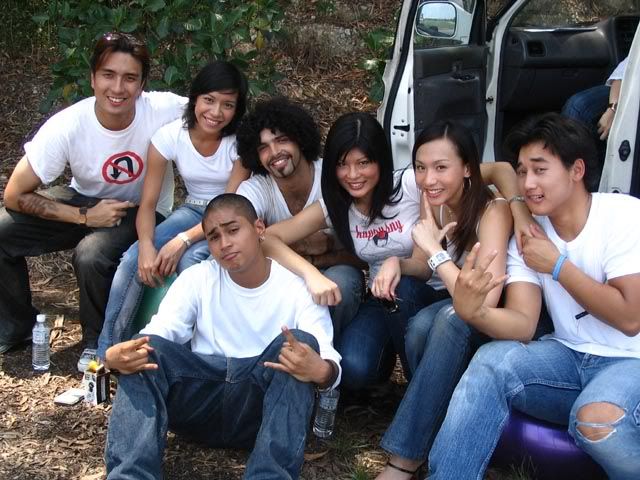 Chillin' with the the other guys in the shade…it was a hot hot day!!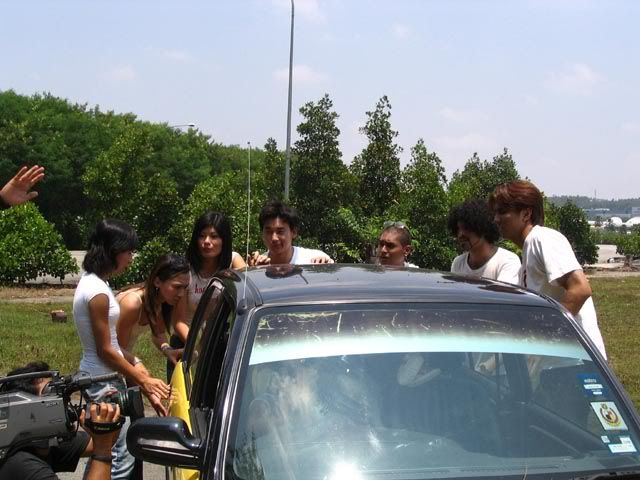 Pushing the car under the hot sun!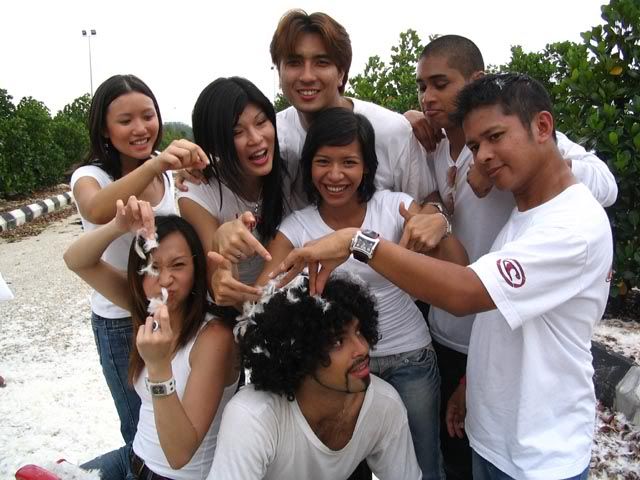 After my feather/piano segment.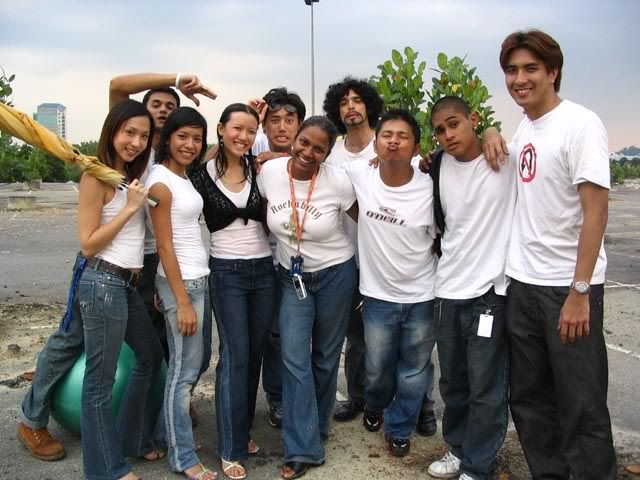 That's a wrap!! With Elena (middle) the producer of the show.
We also hosted and co-hosted UP2U and Hot 30 Hitz for the past 2 weeks. Here are the pictures of when Vig and I were hosting UP2U together.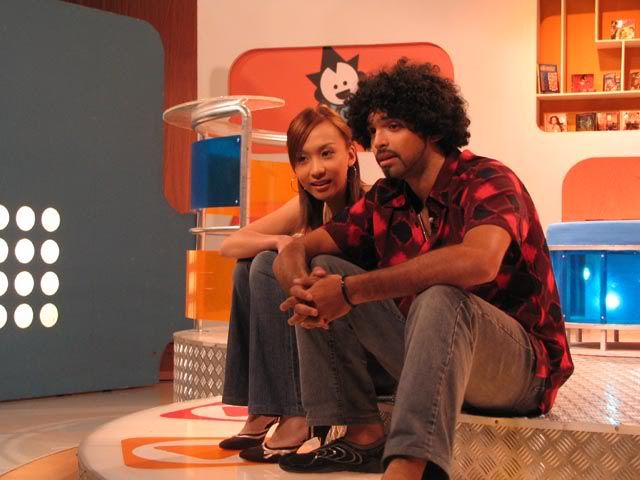 Vig and I on the UP2U set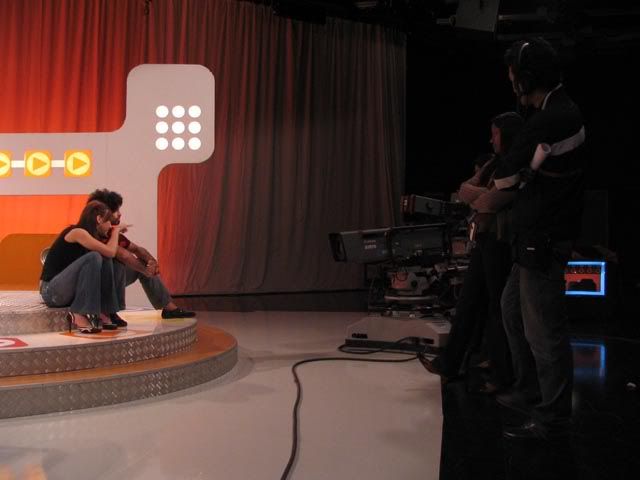 I'll be hosting the Hot 30 Hitz next Tuesday with JJ, so if any of you are free next tuesday night about 8pm, do watch it and drop me a comment. I welcome any constructive criticism.
All of us (the UVJs) will be going to the Sunway Ball next Thursday. We'll be co-emceeing with Phat Fabes, I'm very excited and very nervous at the same time. I've never em-ceed before and it'll be quite the challenge. Can't wait.
OK, I gotta go now. I'd like to thank you all again for all your support and all your votes mean a lot to me. Take care!! Love
Bel