Saturday August 27, 2005
Hello everyone! Sorry I haven't updated in a while. Been busy, well, maybe not busy since I am unemployed
, but have had lots of activities to occupy my time. Since the last I updated, the UVJ group done several things. We went for an acting class at the KL Performing Arts Centre, it was so fun!! We learned how to warm up our body and vocal chords, and we were separated into groups to perform a short play each at the end of the day. It was hilarious!
Then on Thursday, we had a press conference introducing us to members of the press. It was my first press conference being directed the questions rather than the other way round, so it was quite an experience.
Here are some pictures that we took after our little acting stint at KLPAC.

The Guys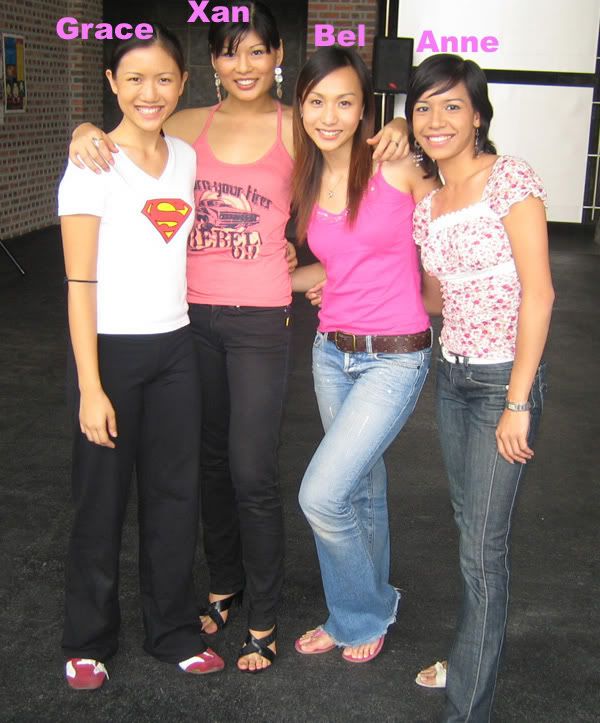 The Chics

The Final 10
Remember to catch the UVJ search every Sunday night on Channel 16, Astro Hitz.TV at 8 p.m. This week's episode will be introducing us the top 10 finalist. Voting lines will open September 11th, so please remember to vote for me!! Will inform you guys again when the time is near. I really want this job and I really need all your help to achieve this! Thanks for reading guys!