Sunday April 17, 2005
Graduation pictures, as promised!
April 8, 2005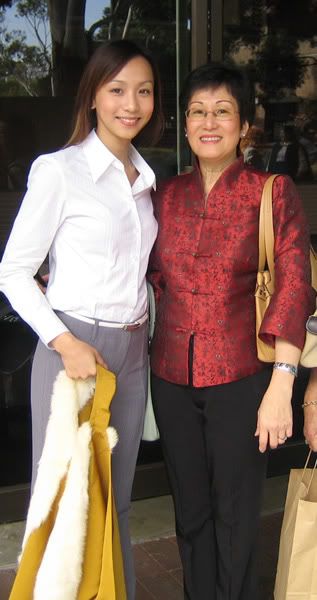 Mum and I, in my formal attire. According to Matt I look like i just stepped out of some power meeting or something of that sort. Hehe…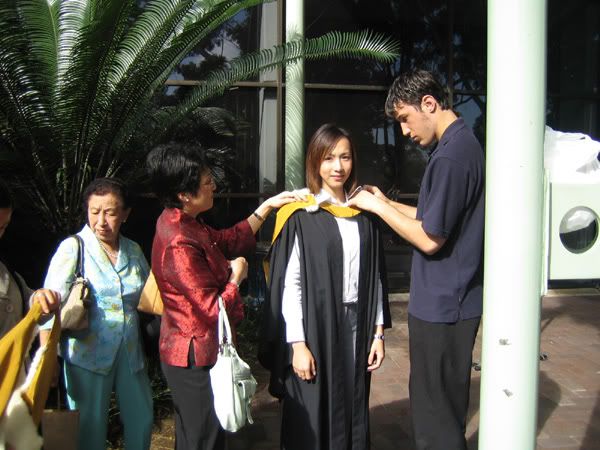 Being "fur-ed" up.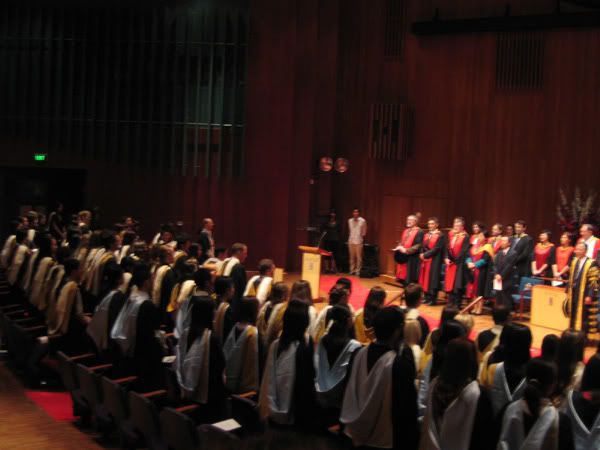 Inside Clancy Auditorium. I was seated second row from the back, far left.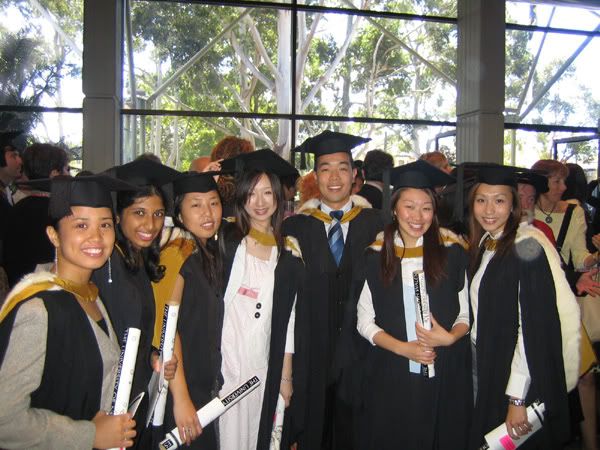 We've finally made it!! Media gang right after the ceremony.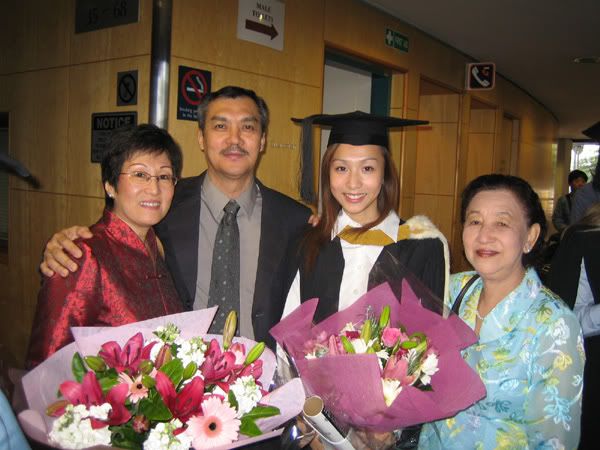 With my ever-supportive and loving family…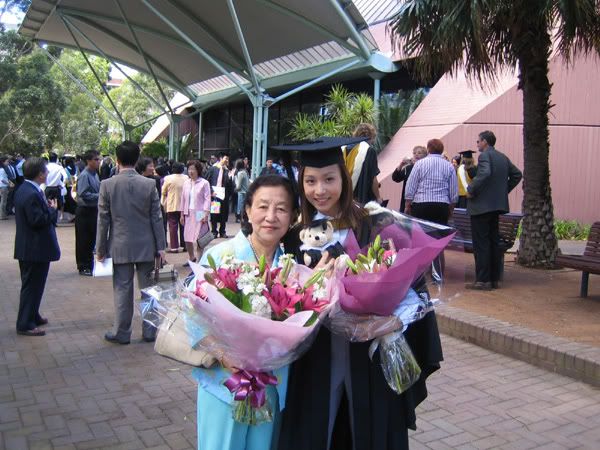 With Grandma outside Clancy. She's such a cool Grandma…Love her to bits!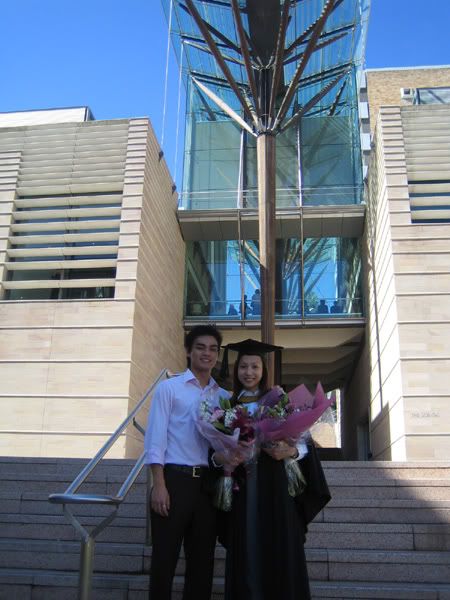 With my other half outside Scientia.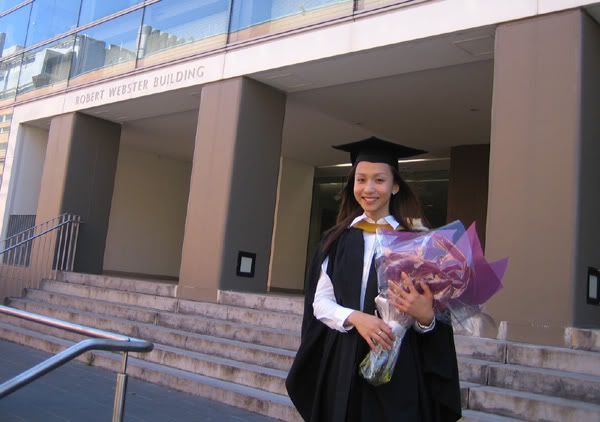 Robert Webster Building, filled with 3 years of fond memories.

Matt and I with Anne on the left and Alice on the right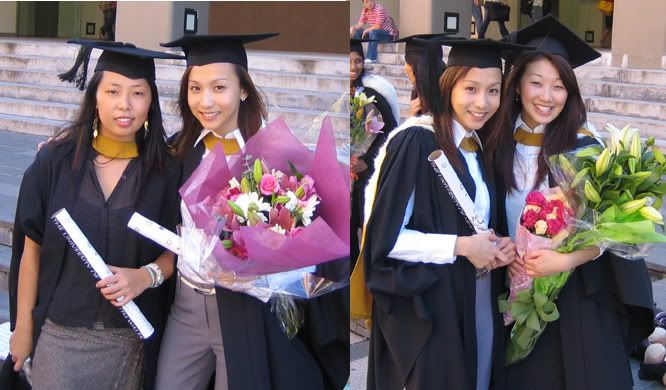 With Gina (left) and Miss Anjila (right)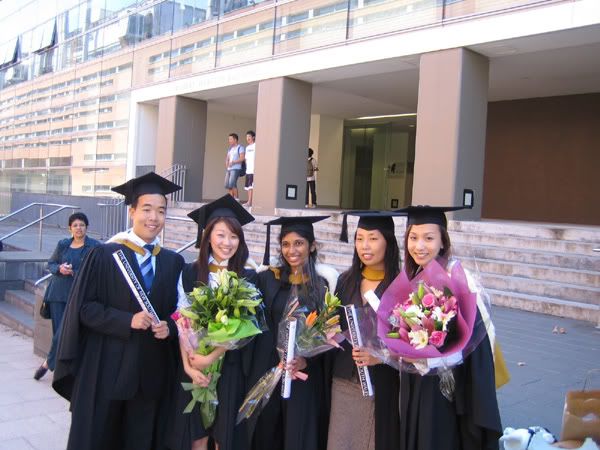 One more for keepsake…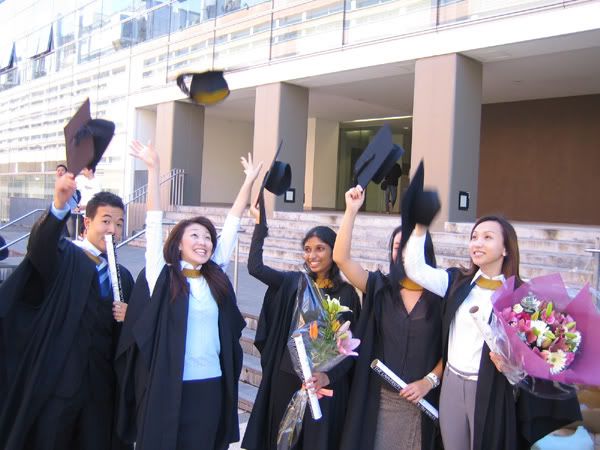 Hurray!!!! Anj was the only one who really threw her hat up….hahaha
That's all folks…the best three years of my life all wrapped up in one day. The roll of cert I have in my hand costs my parents a lot so I'll be taking really good care of it. Take care everyone!